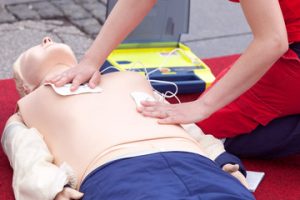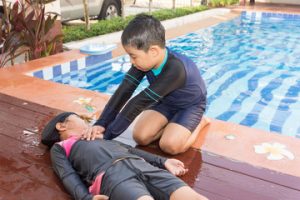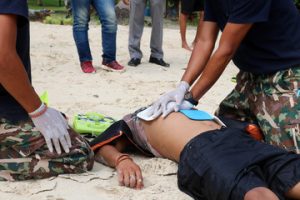 Basic First Aid with CPR & AED course is open to everyone, but designed especially for those first responders who want to increase the survival rate of heart attack casualties using defibrillators. Prior knowledge in CPR is necessary for this course.
COURSE DURATION:        1 Day
ACCREDITATION:              2 Years
MODULES OF THE BASIC FIRST AID WITH CPR & AED COURSE:
Recognise A Medical Emergency And Activate Cambodian Emergency Medical Services (EMS).
Recognise The Typical Signs And Symptoms Heart Attack, Cardiac Arrest And Choke.
Perform A Primary Assessment On A Patient Using The AB-CABS Memory Word.
Administer A Cardiopulmonary Resuscitation (CPR) And Use An Automated External Defibrillator (AED)
Recognise And Treat A Choking Adult, Child And Infant.
INFORMATION SHEET: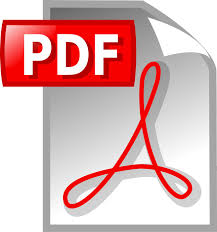 ___________________________________________________________________________________________________________________________________________________