Delays in detecting a naked flame at your work premise could mean the difference between stopping a fire and a catastrophe.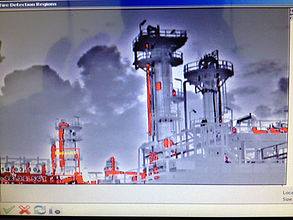 Our fire detection systems from our partners at ExSight integrate perimeter surveillance, long-range area observation, and fire detection analytics in a single PTZ camera. The system's day and thermal sensors are embedded in a superior PAN TILT platform with IP (Ethernet) interface.
The system provides a reliable response to major safety risks by enabling the user to continuously monitor target sites in the range of a few kilometers from the epicenter.
For more information about our fire detection systems please contact SMCS Risk