SMCS RISK provided First Aid Training to staff at Sanofi's Cambodia office last week.
The Cambodia Government has been pushing for companies in Cambodia to have their staff trained in first aid and install infirmaries at workplaces, so that the health of employees is made a workplace priority.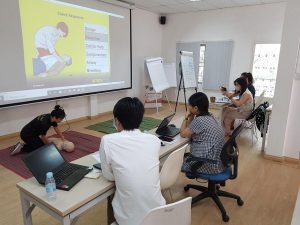 Because of this, SMCS RISK has been receiving numerous requests to provide first training with first aid courses already booked up for 2020.
"We are very happy that companies are recognising that SMCS RISK has internationally qualified first aid trainers. The fact that we provide a very high standard of training is a reflection of our good reputation in Cambodia." said Mitch May, CEO of SMCS RISK.
Apart from providing a variety of First Aid courses, SMCS RISK also provides a first aid medic service; the service is for individuals, groups and companies who are holding events or functions and want to have a qualified first aid responder at the event.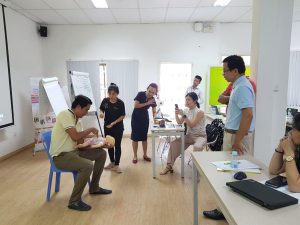 For information about SMCS RISK's First Aid Courses or our Event Medic Service, please contact us via email.