SMCS RISK will provide Rescue At Heights Training to employees at Heineken Cambodia.
As part of its program to continually up-skill its employees, Heineken Cambodia has selected SMCS RISK to provide Rescue At Heights Training to employees responsible for emergency management at the company's Phnom Penh facility.
SMCS RISK's Rescue At Heights Training course provides participants with an awareness of the necessary requirements to perform tasks safely at heights, including understanding how to use fall protection equipment, risk management and industry best practices and standards.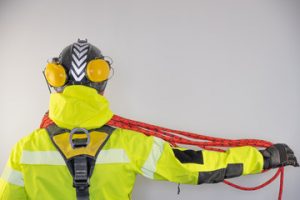 Participants will learn skills in how to safely rescue a person who has been injured at height and requires specialist rescue equipment to assist their recovery.
"Rescuing injured people at heights or in a confined space requires the rescuers to have specialist knowledge and skills. We are delighted to be providing specialist training and equipment to Heineken." said Mitch May, CEO of SMCS RISK.
Heineken Cambodia has also purchased a LINQ Rescue Kit from SMCS RISK and will be trained in how to use the equipment correctly during the training course.
SMCS RISK is the exclusive partner and distributor in Cambodia of LINQ Height Safety Products.
For more information about SMCS RISK's Training courses or our safety products and equipment please contact us.