Maersk Cambodia is working to improve its fire response by providing training to its employees.
In mid September, SMCS RISK will provide Basic Fire Training and Fire warden Training to 24 of Maerk's employees working at their Phnom Penh transport facility.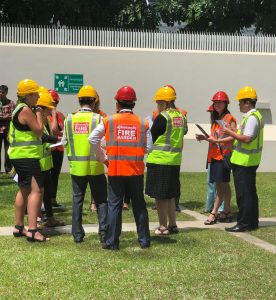 With an increase of reported fires in Cambodia over the past 2 years, more and more companies are looking to conduct fire safety audits to determine their risk to fire and train their employees in how to respond to a fire if it occurs.
"Its encouraging that Maersk is reducing its risk to fire and more importantly training their staff on how to safely respond should a fire occur at their premises. The initial response by staff is crucial whilst they wait for the Fire Police to respond and could be the difference between preventing the loss of life and stopping a fire from becoming a massive blaze causing loss of company assets." said David Miller, SMCS RISK's Fire Safety & Response Expert.
For more information about SMCS RISK's Fire Safety Training Programs please visit our website.