What makes SMCS Risk the leading risk management, business & training solutions company in Cambodia? It's simple; its the professionalism, qualifications and experience of our team!
Meet David Miller  – As Chief Instructor for SMCS Risk's FireSafe4Life and DriveSafe4Life Divisions, David is responsible for designing, implementing & coordinating all audits and training programs related to fire rescue & safety, HAZMAT, emergency management and driver training.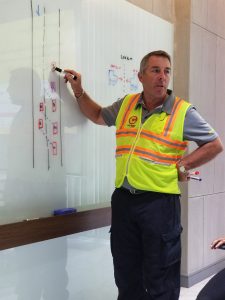 David is an Emergency Management Specialist. He previously worked for the Metropolitan Fire Brigade in Melbourne, Australia for 35 years, and held the rank of Commander of Operations for 11 years and is a Rapid Impact Assessment Coordinator for major disasters.
David was the Australian Taskforce Leader in the International Search and Rescue Advisory Group (INSARAG) during regional exercises in Manila, Philippines, and has extensive experience within the Asia region, training and advising Fire Rescue Teams.
David has been instrumental in training personnel from the Cambodian Government, Security & Safety agencies and the Cambodian International Airports and has been an Associate Trainer for RedR Australia.
As a DriveSafe4Life Instructor, David has many years of Defensive Driving experience and has provided defensive driving training programs to companies such as JTI, Palladium Group, Cavac, CBL, Chip Mong Insee, and the Australian Embassy in Phnom Penh.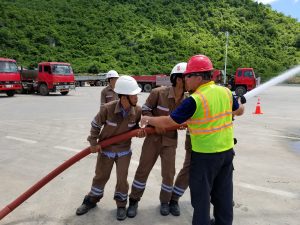 David holds an Associate Diploma in Firefighting Management and Supervision. He has lectured in Disaster Management at the Asian Disaster Preparedness Centre Bangkok (ADPC); and lectured & facilitated training in Urban Search and Rescue (USAR) in the Philippines.