Strengthening its list of qualified trainers, Mr. Phillip Adames has joined SMCS Risk as a Specialist Trainer.
Phillip is an internationally recognised trainer and assessor with over 8 years specialising in educating & training forklift, rigging and crane operators and has recently completed projects in Nauru where he has been training local students on how to operate earth moving & mining machinery,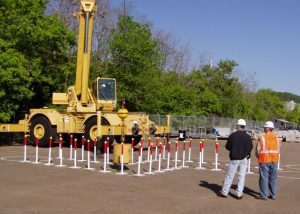 Although Cambodia's mining, building and construction industries have been in full swing for a few years, formal accreditation for forklift, crane and rigging operators who work in these industries in Cambodia is non-existent.
SMCS Risk, as a leading risk management, business & training solutions company in Cambodia is aiming to improve safety standards across all industries in Cambodia by providing world's best pracice training programs to people who operate these specialist machines.
"Given that forklifts, cranes and heavy machinery can be so dangerous if operators are not adequately trained, its is concerning to me that Cambodia has not yet legislated that operators of forklifts, crane and heavy machinery must receive training and have an official licenses. "said Steve Morrish, CEO of SMCS Risk.
Phillip Adames will head up SMCS Risk's forklift training programs as well as the new crane and rigging training programs that SMCS Risk will be launching in the very near future.
For more information on SMCS Risk's forklift, crane and rigging training programs please contact our DriveSafe4Life divisions