SMCS RISK has this week boosted it's Workplace Safety Training Capacity.
Already regarded as the leader in workplace safety training in Cambodia, SMCS RISK has further increased its training capacity in the fields of mechanical, electrical & plumbing (MEP).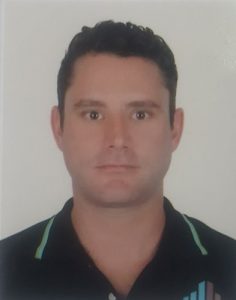 Mr. Beau McEwen has joined the growing list of SMCS RISK specialist trainers, as our new MEP Technical & Workplace Safety Training specialist.
Beau has over 16 years of plumping and electrical experience with 11 years operating as a licensed plumber & gas fitter in Australia and 5 years in MEP operations in Cambodia.
"Having Beau join our team is very important because he is very experienced in MEP and it allows SMCS RISK to provide a broader range of workplace safety training programs in the MEP sector. It's also very pleasing that more and more qualified people are keen to become trainers and pass on their knowledge to Cambodians wishing to improve their skills and knowledge." said Mitch May, SMCS RISK's CEO.
With the construction industry growing in Cambodia, it's important that people wishing to work in the sector, undertake as many training courses as they can so that they not only broaden their knowledge but also improve their employment potential.
For information about SMCS RISK's training courses, please visit our website or contact us via email.