SMCS RISK conducted a fire safety & risk audit on a hospital in Phnom Penh last week.
With internationally qualified and experienced fire safety specialists on staff, SMCS RISK is recognised as the leading fire safety & risk audit company in Cambodia, and last week conducted a fire safety & risk audit on The Prestige Hospital.
The Prestige Hospital is under-construction and looking to provide a broad range of international standard health services including, but not limited to: women's health, maternity, paediatrics, family medicine, chronic disease management, and dentistry.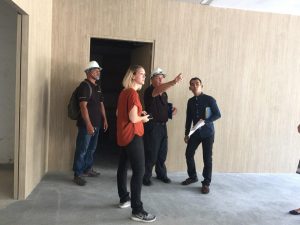 SMCS RISK fire safety specialists conducted a stringent assessment of the hospitals layout and plans for operation, and provided a detailed schedule of what fire safety infrastructure, products, procedures and training were required, as per Australian Standards and best practices adopted for hospitals.
"We are very happy to be assisting The Prestige Hospital with fire safety audits at the early stages of their construction. Creating and implementing a fire safety plan is crucial to protecting assets and people from the risk of fire." said Dave Miller, SMCS RISK's Fire Safety Specialist.
"Fire safety is a specialist field. Only specialists who have accredited training and qualifications, and extensive experience working with fire should be trusted with advising companies about the risks of fire. Lives depend on it." said Dave Miller.
SMCS RISK will continue working with the Prestige Hospital to assist with the implementation of their fire safety plans, as well as provide important training to their employees.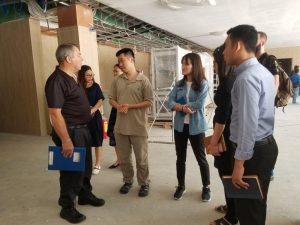 Fore more information about SMCS RISK's fire safety audits or other fire safety related services and products please contact us via email.