Mr. Gary Kidd has joined SMCS RISK as their new Fire & Emergency Service Specialist.
Gary is a Fire and Emergency Response Specialist and has over 28 years of fire and medic response experience.
He spent 12 years with the United States Air Force operating as a Firefighter, where he was not only responsible for responding to fire emergencies but ensuring all Air Force assets were fire safety compliant. Gary also worked as a Supervisor Medic in the Air Force where he was responsible for the triage of patients admitted to emergency as well as performing all paramedic duties.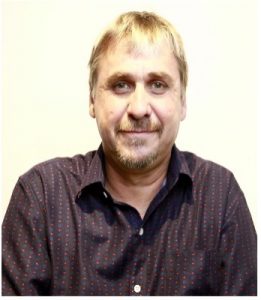 Gary spent 5 years as Operations Manager for Big Sky Ambulance Service in Alaska, USA where he managed a team of paramedics and provided emergency training and certifications to staff.
Gary has a B.A in Business Administration from Middelton University Tennessee (community college of the Air Force), a Fire Instructor Certification from the Department of Defense in Florida, a Diploma in Fire Science from Mt. Olive College, a Diploma of Paramedics from Montana College of Technology and a Fire Instructor Certification from the USA Department of Defence.
Gary is certified as an American Red Cross Instructor Trainer and American Heart Association Instructor and has certifications in Firefighter 1 & 2, Airport Firefighter, Fire Officer, Fire Inspector, Fire Instructor, HAZMAT Operations Incident Commander and Confined Spaces from the International Fire Safety Training Association (IFSTA).
"We are very happy that Gary has joined the SMCS RISK team in Cambodia. He has a wealth of knowledge and experience in fire, HAZMAT and emergency response operations and he brings many years of medical & paramedic experience to the team." said Steve Morrish, SMCS GROUP Chief Executive Officer.
Gary will be straight into business as he leads the SMCS Training Team next week when they provide fire fighting up-skill training for a major client.
For more information about SMCS RISK and the training courses we offer, please view our training courses page on our website or contact SMCS.