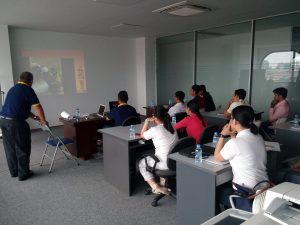 As SMCS Risk's reputation for providing world standard fire safety training courses that are conducted by International experts grows, so too has the demand by companies operating in Cambodia to provide fire safety and evacuation training to their employees.
Last week SMCS Risk provided basic fire safety training to employees of V-Trust and to staff working in companies that have offices inside V-Trusts managed properties.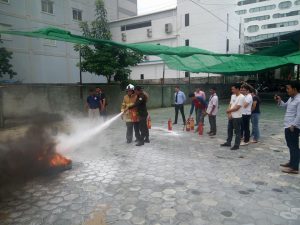 If a fire occurs at an office building, it is imperative that all employees understand the hazards caused by fire and more importantly, have adequate training in how to take appropriate action during an evacuation.
Provided both theoretical and practical based training, there is no doubt that V-Trust employees and the employees of companies working inside V-Trusts managed property will stand a better chance of surviving should a major fire occur at their building.
Mitch May
Business Development Officer
mitch@smcs-risk.com