This week SMCS Risk became the official exclusive distributor in Cambodia for Garrett Metal Detectors, adding to a growing number of leading brand companies whose products and interests SMCS Risk represents in South East Asia.
Garrett Metal Detectors, is a worldwide leading manufacturer of security, sport, and countermine metal detection products. Its comprehensive line of products addresses the needs of the Security, Military and Consumer markets. Garrett maintains its product design, manufacturing, marketing, and service groups at its Garland, Texas facility.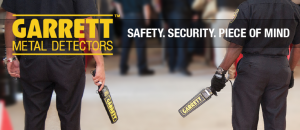 "As SMCS RISK grows its risk management, business & training business, we believe that Garrett Metal Detectors are a very good fit for our company vision of improving safety & compliance in the community." said Steve Morrish, CEO of SMCS Risk.
As Cambodia develops, so too does the community's expectation that the environment they live and work in, is safe. No matter what industry they are used in, metal detectors improve safety.
For more information about our Garret Metal Detector product range or to have one of our sales team visit you, please contact our Connect4Life Team.