SMCS RISK has partnered up with Smiths Detection, a global leader in detection and screening technologies.
SMCS RISK has been looking to add x-ray technologies to its product partner program for sometime and have selected Smiths as their preferred partner.
Smiths Detection is one of five operating divisions of Smiths Group, a global technology company listed on the London Stock Exchange. Employing over 22,000 people in more than 50 countries, Smiths Group is a world leader in the practical application of advanced technologies that make the world safer, healthier and more productive.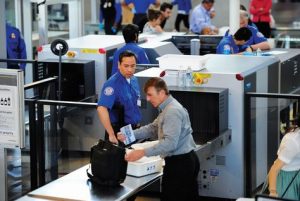 SMCS RISK will work closely with Smiths Thailand Office who cover Cambodia under their commercial jurisdiction.
"Cambodia is developing very quickly and so too is the need for improved security. We feel that x-ray & detection technologies have a part to play in many industries in Cambodia and we look forward to working closely with the Smiths Detection Team." said Mitch May, Chief Executive Officer of SMCS RISK.
"X-ray & detection products are a perfect fit with our existing metal detector partner Garrett Metal Detectors." May said.
For more information about Smiths Detection or the products available in Cambodia please view our Tech Partners Page or email SMCS RISK.