SMCS RISK has been engaged to assess the proficiency of Insee Cement Truck Drivers.
Insee Cement is a member of the Siam City Cement Public Company, a leading cement manufacturer in South East Asia, with operations in Thailand, Sri Lanka, Bangladesh, Indonesia, Vietnam and Cambodia.
SMCS RISK, whose reputation for delivering high standard training programs, will be assessing the competency of Insee Cements in-house truck driver instructors in Thailand, assessing the competency of external truck driver trainers that Insee uses in Thailand and assessing the roadworthiness and vehicle inspection techniques for its entire Thailand truck fleet.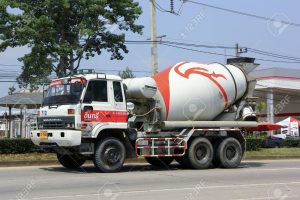 Travis Davis, SMCS RISK's Heavy Vehicle Instructor, will be supervising the 3 weeks project.
With 1000's of vehicle collisions per year in Thailand, many of which result in serious injury and death, Insee Cement is ensuring that its truck drivers and internal instructors are operating at a very high standard, and their fleet of trucks are operationally safe and road worthy.
"We are always excited about working with large, reputable companies like Insee Cement. SMCS RISK is recognised as leading training company and this project is another example of our regional capacity."said Mitch May, SMCS RISK's Chief Executive Officer.
For more information about SMCS RISK's Heavy Vehicle Training Programs or any of our Drive Safe 4 Life Training programs please email us.