SMCS RISK is bringing Australian safety boots to Cambodia.
Steele Blue, Australia's leading safety boot supplier has approved SMCS RISK as it's safety boot distributor in Cambodia.
As the leader in workplace safety training and product supply in Cambodia, SMCS RISK can now offer Steel Blue Safety Boots and Howler Safety Boots to businesses and individual workers in Cambodia.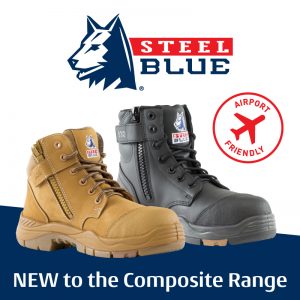 The two safety boot brands will allow SMCS RISK to offer the biggest range of safety boots and shoes available in Cambodia and ensure that Cambodian workers are able to access quality safety boots that are made to international safety standards at affordable prices.
"We are very happy to be given this opportunity to represent Steel Blue in Cambodia. SMCS RISK has been groundbreaking in the workplace safety sector of the past 5 years, offering workplace training programs that did not exist previously, and now, offering an international safety boot." said Mitch May, CEO of SMCS RISK.
"Cambodia is changing and there is a strong willingness by Government to improve the safety sector. We can now assist by offering a full range of safety boots in Cambodia." May said.
All Steel Blue Boots are independently certified to major international safety standards;
Australian Standard AS 2210.3
American Standard ASTM F2413
European Standard EN ISO 20345
To receive more information about our Steel Blue and Howler Safety Boot range, please contact SMCS RISK.