CBRE Cambodia employees received Basic First Aid Training.
Following on from the tradition of ensuring that all of their employees are provided with extra training programs, CBRE Cambodia provided Basic First Aid With CPR Training to 24 of their employees on the weekend.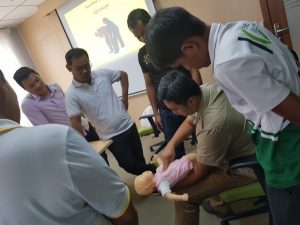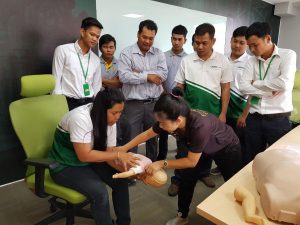 In one of the most valuable training programs that any person can undertake, First Aid (BFA) is a basic home & workplace care first aid and adult CPR course designed for people who want to be a first responder.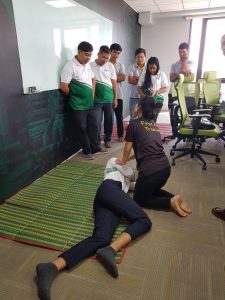 "First Aid is so important that I believe it should be taught from an early age. It should be taught in schools. Receiving first aid from a first responder immediately after a medical incident can mean the difference between a patient surviving or dying." said Jason Harrison, SMCS RISKS's First Aid 4 Life Director.
SMCS RISK's First Aid Trainers have qualifications and experience in Nursing and are registered with the American Heart Association as Advanced Cardiac Life Support providers and Basic Cardiac Life Support providers.
If you an individual who wants to learn First Aid or you are a group, please contact SMCS RISK to find out more details about how you can become a first responder and perhaps save someone's life.