For all parents of young children and infants in Cambodia. Are you confident that if there is a medical emergency involving your child, that you, your partner or nanny and child care helpers, can confidently administer first aid?
If you arent, then please contact SMCS Risk on +855 11 692 899 or via email on sales@smcs-risk.com to speak to one of our first aid team members about undertaking first aid training.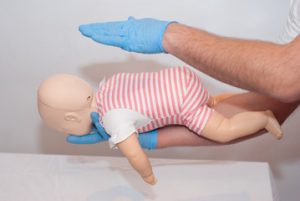 Every year in Cambodia there are infants and children who die from medical incidents that could of been saved if people nearby knew how to administer first aid.
Delivered by qualified and experienced western and Cambodian first aid trainers, SMCS Risk's child/infant First Aid and CPR course is perfect for parents, guardians and childcare personnel who want to learn First Aid and CPR for infants and children.
Contact SMCS Risk today. Lives depend on it