Mr. Gary Lindrea has joined the SMCS RISK Team.
With over 35 years of experience working in the Mechanical, Marine, Aircraft and Tourist Industry in both Australia and Cambodia, and extensive experience in the safe operations of depositing fuel from ports to barges and marine towing operations, Gary has joined SMCS RISK as a Marine & Aviation Safety Specialist.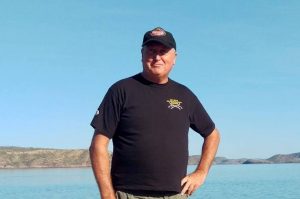 As port & marine operations grow in Cambodia and the Government looks to increase its tourism industry, SMCS RISK has expanded its workplace safety training courses to include marine operations and boat safety with a focus on tourist boat operators.
"If Cambodia is going to improve workplace safety across all industries, then it needs to introduce national safety standards, particularly in the marine industry where tourist boat operators are responsible for the safe passage of people." said Mitch May, CEO of SMCS RISK.
SMCS RISK's team of experienced, qualified and passionate safety specialists continues to grow and its the reason why SMCS RISK is regarded as the leader in workplace safety training in Cambodia.
For more information about SMCS RISK's training courses please view our website.