SMCS RISK last week completed a 2 month long research investigation in Vietnam for pharmaceutical company Astra Zeneca.
SMCS RISK has been representing Astra Zeneca in Cambodia, Laos and Vietnam for over 7 years, focusing on protecting Astra Zeneca's medicine brands, ensuring that counterfeit and illegally diverted Astra Zeneca medicine is identified and not allowed into the market.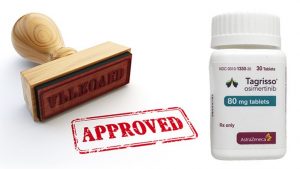 The 2 month long research investigation focused on Astra Zeneca's Tagrisso medicine (Osimertinib), a 1st-line treatment for patients with metastatic non-small cell lung cancer.
SMCS RISK conducted the research investigation in Ho Chi Minh City and Hanoi, targeting over 200 businesses identified as supplying medicine to patients.
"Astra Zeneca is a leader in protecting patient safety and we are very happy that they trust SMCS RISK with the task of monitoring Astra Zeneca medicine in the marketplace." said Mitch May, Chief Executive Officer of SMCS RISK.
Although SMCS RISK cannot provide specific the details of the research investigation, what can be disclosed is that SMCS RISK is confident that the safety of patients using Astra Zeneca's Tagrisso medicine in Vietnam, is not at risk from counterfeit or illegally diverted medicine.
For more information about this article or about SMCS RISK's brand protection services in South East Asia, please contact us via email.