As SMCS Risk continues to grow its safety solutions division, more companies in Cambodia are looking to SMCS to deliver high standard fire safety solutions.
Chip Mong Insee (CMG), a joint venture partnership between Chip Mong Group and Siam City Cement Company , is the sole cement distributor for Insee, Camel, and V Cement brands in Cambodia, and like all Chip Mong companies, is setting the benchmark for product, service and safety standards in Cambodia.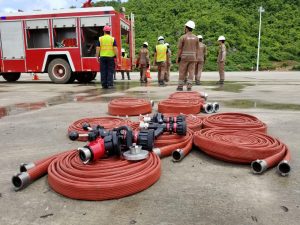 SMCS Risk was honoured to be recognised as a leading company in Cambodia for setting high standards in business & safety solutions by Chip Mong Insee and given the opportunity to provide fire response & rescue training to 40 of their personnel.
Conducted at Chip Mong Insee's cemement plant in Kampot Province, Cambodia, SMCS provided 12 days of theoretical and practical based training designed to enable trainees to be able to understand the principles of fire, assess fire situations, understand fire spread, learn about extinguishing methods and learn how to conduct rescues in hazardous situations involving fire.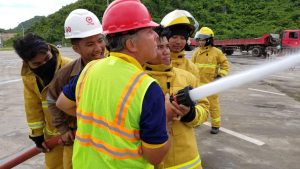 SMCS Risk's team of international and local trained professionals have years of experience in emergency response and fire rescue training, and why many of the most reputable companies in Cambodia are now looking to work  SMCS Risk to increase the capacity and skillset of their personnel.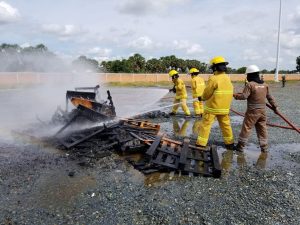 Further training will be provided to the 40 Chip Mong Insee personnel in the coming weeks with SMCS training them in Breathing Apparatus (BA).
For more information about SMCS Risk's Fire Safety training courses please email SMCS or call our head office on 011 692 899.