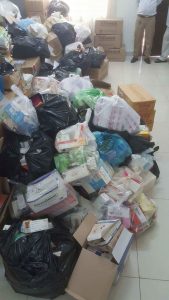 In its effort to reduce the amount of illegal medicine being sold in Cambodia, SMCS Risk in cooperation with Cambodian Ministry of Health officials recently conducted another successful operation in Kompong Cham Province.
The operation which targeted venues, pharmacies and clinics suspected of selling illegal medicine, resulted in the seizure of 66,195 dosage units of illegal medicine including tablets and injectables.
352 different types of medicine was seized, including 12 types of medicine (2729 dosage units) that were not registered with the Cambodian Ministry of Health and being sold illegally,  and 340 different types of medicine (63466 dosage units) that had passed their expiry date, some as old as January 2014.
"The Cambodian Government is fully aware of the magnitude of the problem with the health sector in Cambodia particularly with the sale of illegal medicine and we are very happy that they continue to work with us to remove illegal medicine in Cambodia and improve patient safety."said Steve Morrish, CEO of SMCS Risk.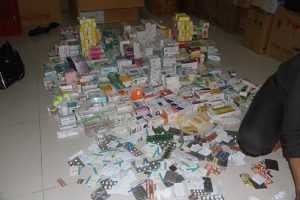 For more information on SMCS Risk's Brand & IP Protection services read here or email us.