Every employee deserves the right to be protected during their employment.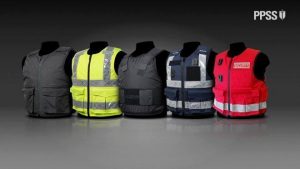 Our Overt Stab Resistant Vests manufactured in the United Kingdom by our partners PPSS Group are made out of highly durable Cordura® fabric. Worn on top of your existing clothing, the vests effectively help protect the wearer against attacks from edged weapons, hypodermic needles and blunt force trauma injuries.
Our Stab Resistant vests are available in overt, covert or bespoke to suit a clients particular needs and will reduce workplace violent related injuries and improve the personal safety of frontline staff.
For more information please contact our sales team via email or via +855 11 692 899. Our Stab Resistant Vests are now available in Cambodia, Thailand, Vietnam, Laos and Myanmar.