SMCS RISK has added another Specialist Instructor to its training team.
Travis Davis, who has over 22 years specialising in driving and training heavy haulage trucks, road trains, side tipper and low loader operators, has joined the SMCS Team as the new Heavy Vehicle Instructor.
As the leader in safety training in Cambodia, SMCS RISK's lead Instructors are all internationally accredited and have years of international experience.
SMCS RISK's 'Drive Safe 4 Life' division has provided enhanced driving training to employees at leading companies in Cambodia this year, including Chip Mong Insee and Khmer Brewery, and has several driver training projects commencing in the coming months.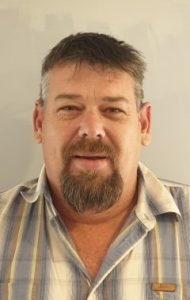 "Ive been involved with heavy haulage trucks for over 22 years. I enjoy passing my knowledge and skills onto other drivers, especially in developing countries, so that they can safely operate their vehicles." said Travis Davis.
Cambodia's road toll has increased this year with many collisions involving trucks driven by unqualified and inexperienced drivers.
SMCS RISK hopes more companies and schools will improve safety by ensuring that their drivers are provided with training delivered by accredited and experience instructors.
For more information about SMCS RISK's Drive Safe 4 Life training programs, please contact the SMCS RISK Training Department.