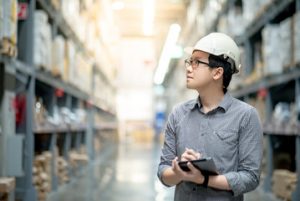 Only energetic and charismatic individuals who thrive on working in a target driven, sales environment need apply?
We are looking for a Sales Executive who wants to join a team who meets and liaises with clients and partners to present and advise on the full range of SMCS Risk's services & products.
Responsibilities:
Advise on and create strategies to increase SMCS Risk brand awareness.
Work within a small team collating and managing client lists.
Meet face to face with existing & potential clients, including corporations & Government to present SMCS Risk's services & products.
Liaise with clients & partners to determine their needs and advise on SMCS Risk services & products that best add value to our client's business interests.
Meet sales KPI's set by SMCS Management.
Contribute to driving the dynamic culture within the SMCS Risk sales team, and lead by example by demonstrating the highest standards and attitudes.
Requirements:
Minimum 2 years experience working in sales, with previous experience working in the PPE, safety or construction industry a benefit but not necessary.
High level communication skills in spoken and written English and Khmer.
Has a passion to work in a sales environment with a focus to promote safety in Cambodia.
Enthusiastic, self-motivated and has a dynamic personality.
Strong ability to learn and work in a team.
Honest, reliable, and committed to high standards.
Be relatable, empathetic, and have the ability to adapt to any situation.
SMCS Risk is an equal opportunity employer and encourages females to apply. Attractive salary and incentives for a sales executive who can achieve their KPI's and targets.
Please send your CV (in English), a recent photograph and cover letter explaining what makes you a dynamic Sales Executive, to hr@smcs.group.